How Much Do Nursing Homes Cost?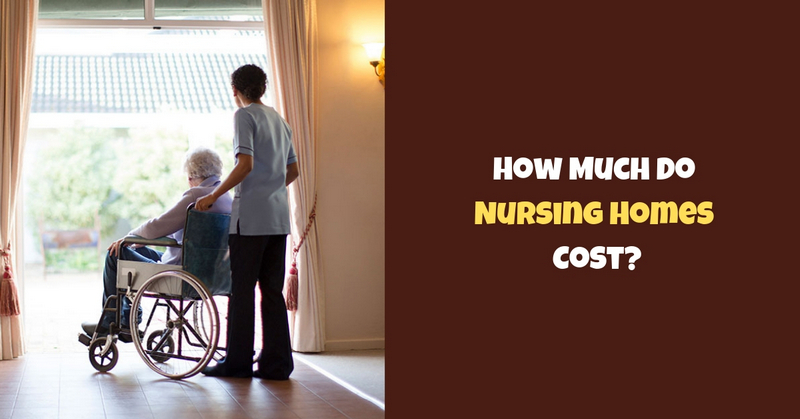 Nursing homes have become firmly established in the daily lives of Americans and have become an integral part of social security. Many elderly people do not just save money for old age, but they plan in advance in which nursing home they will live after retirement. Numerous boarding houses, hotels and nursing homes have become not just social institutions, but a very special branch of business. Often, the competition between different nursing homes is not worse than in the hotel business, and you need to sign up for the best boarding houses several years before the onset of retirement. What makes boarding houses for seniors in the USA so popular? Why do old people very often prefer to live in a nursing home rather than staying in their own home with children and grandchildren? And how much do nursing home costs? Today, we will examine the activities of geriatric institutions in the United States in more detail.
A bit of history
The first nursing homes in America began to appear in the 30s of the last century, but at that time their work was not regulated by the state, and the institutions (by the way, all nursing homes belonged to individuals in those years) resembled ordinary social homes with the very minimum of services. However, since 1935, the state still financed nursing homes and helped low-income old people to get employed in one of these institutions. Many programs operated within the framework of helping people who lost all their savings during the Great Depression.
The old-age social welfare revolution took place in 1965 when the country's federal government introduced the new Medicare social security program, which guaranteed the right to social security to all citizens over 65 years of age. The activities of this program largely relied on the creation of a more extensive network of nursing homes, which were regulated by government bodies.
However, despite the efforts of the state and individuals, American nursing homes were still far from perfect and had numerous problems. According to studies, in the second half of the 20th century, about 5% of all old people in nursing homes had developmental disabilities, an even greater number of elderly people were seriously ill and needed constant medical support. Nursing homes were not prepared to provide adequate medical services, which created serious problems.
The rent (cost of living) was another problem, which could not be afforded by all the guests. To solve all these problems, another reform was undertaken, which introduced certain rules for the owners of nursing homes, as well as the procedure for helping the poor old people who need care in the framework of such institutions.
In 1998, the activities of nursing homes were strictly supervised; inspectors ensured that all old people received high-quality, safe food, high-quality medical services, and proper care. In early 2000, minimum care rates were introduced for nursing homes. Since then, the nursing home market for the elderly in America has been actively developing, and the quality of services provided is getting better.
Senior citizen homes in the USA: the modern day
Almost all modern nursing homes in the United States are private and not public. An elderly person pays for living in a nursing home on his own, in rare cases, he can rely on state assistance, subsidies, etc. The average amount of rent ranges from $100 to $160 per day, but this figure can be significantly higher, depending on the class of the institution and the availability of additional services. There are also a few free homes for low-income pensioners, where the state pays for the stay.
One can get into a nursing home of his own free will or according to the decision of the doctors. A council of doctors, social workers and lawyers have to decide whether to send an old man to a nursing home. Often, in such cases, the state sells all the available property to pay for a lifelong stay in a nursing home.
Types of nursing homes in the USA
Social security for old people in the United States is not limited to standardized nursing homes. There are several main types of geriatric institutions:
Houses for pensioners. An ordinary apartment building where every pensioner lives in his small apartment, which is paid by the state;
Hotel-board. Older people live here on an ongoing basis, they receive not only care services but also medical care. The average number of people is 100-150;
Pension. It differs from the hotel-pension only by its number, it is designed for 10-15 people, as a rule, the accommodation here is more comfortable;
Nursing home. An institution which focuses on medical care. As a rule, seriously ill pensioners live here;
Nursing home with day stay. Older people can be here only during the daytime.
In general, in elderly homes in the United States, an elderly person can get accommodation, care, medical care, and leisure activities. The quantity and quality of services are determined by the cost of living. Some nursing homes resemble a country club or an elite hotel.
In the USA, the desire to send a relative to a nursing home is not condemned by society. Such an attitude to nursing homes also affects the quality of their work since high competition and government regulation force owners to improve the quality of their services year after year.
What does a nursing home cost?
The cost of care for the elderly depends on the state, type of institution, length of stay, the need for special programs. There are nursing homes with the "all inclusive" regime, some charge for additional services, for example, physical, speech therapy and others.
Average costs
| | | | |
| --- | --- | --- | --- |
| Type of room | Per day | Per month | Per year |
| Room for two | $225 | $6844 | $82128 |
| Private room | $253 | $7698 | $92376 |
Average monthly costs vary by state of residence. The cheapest service can be found in Oklahoma, where living in a double room will cost $4,471, and $5,293 in a separate room. The most expensive service is in Alaska. A place in a double room costs $23,433, in a separate room – $24,335.
If older people live at home and need only periodic household help, the average wage of social workers is $20.50 per hour, $164 per day, $4,920 per month and $59040 per year. The average cost of skilled nursing care with medical education for the USA is about $220 per day, $6,600 per month and $79,200 per year.